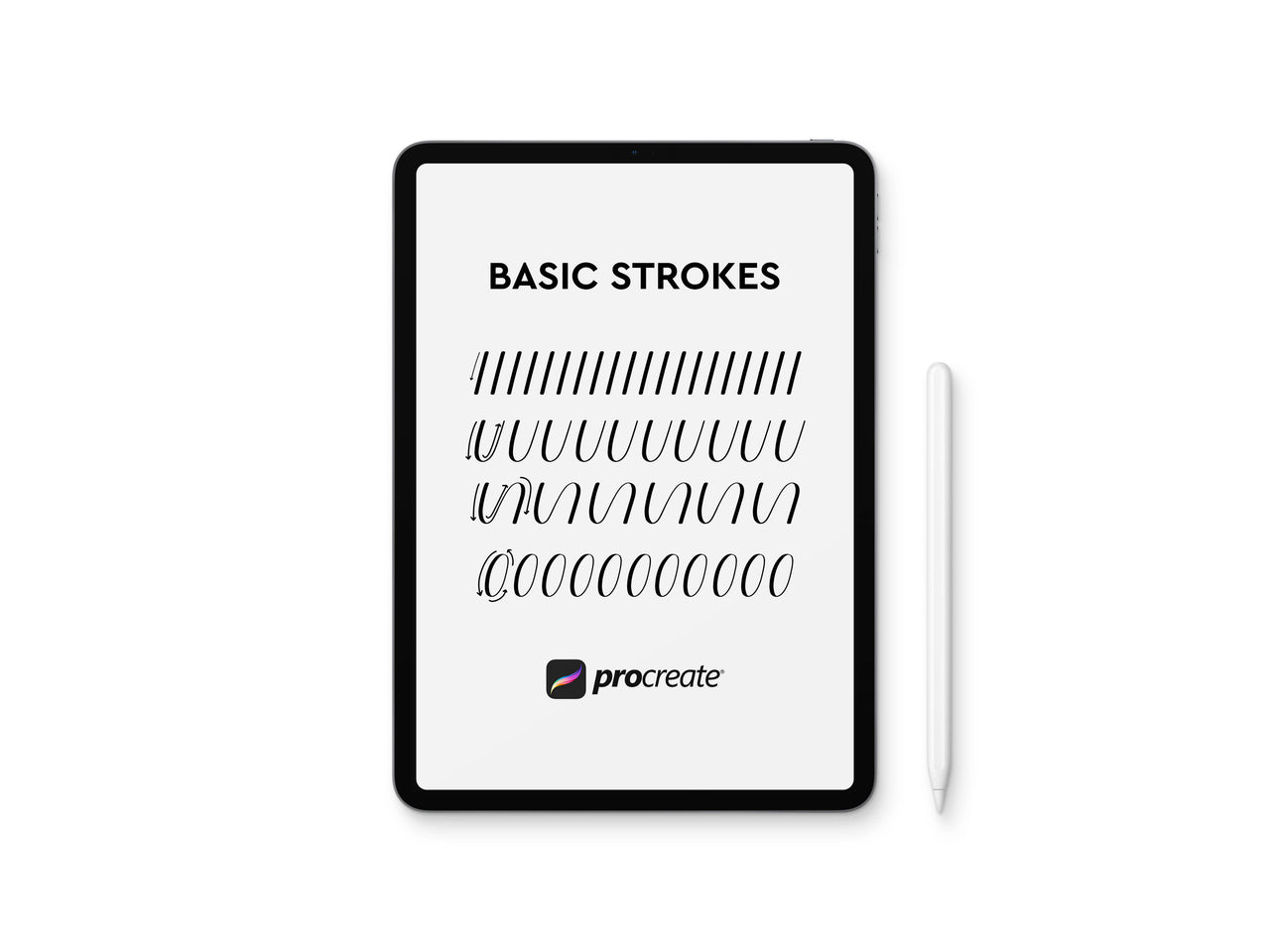 Basic Strokes Practice Guide, Lettering Warm-ups

Please read all the way through before purchasing. Happy lettering, my friends!

These lettering guides can be imported to the Procreate App for iPad Pro lettering practice or printed out at home. The attached download can be downloaded within minutes of purchase.

This eBook lettering guide features 4 basic strokes, the / shape, the sideways S shape, the U shape, and the O shape.

Included you get:

4 JPEG pages
1 Procreate File with 8 layers (one layer for each shape, one practice layer for each shape)
1 Installation Guide

Requirements for iPad Lettering:
Apple iPad with iPad OS 13, Apple Pencil or similar stylus Procreate App version 5 (found on the Apple App store)

--
Suggested Brushes for iPad Lettering:
1. Essential Brushes Lettering Pack

--

Freebies: Want to try before you buy? Get your FREE "Basic Round" custom brush HERE.

--

The Lettering Library >> www.theletteringlibrary.com
Master digital lettering techniques on the iPad while creating passive income in your lettering business. The Lettering Library grants you access to ALL of my iPad lettering resources you'll find in the shop plus MORE.