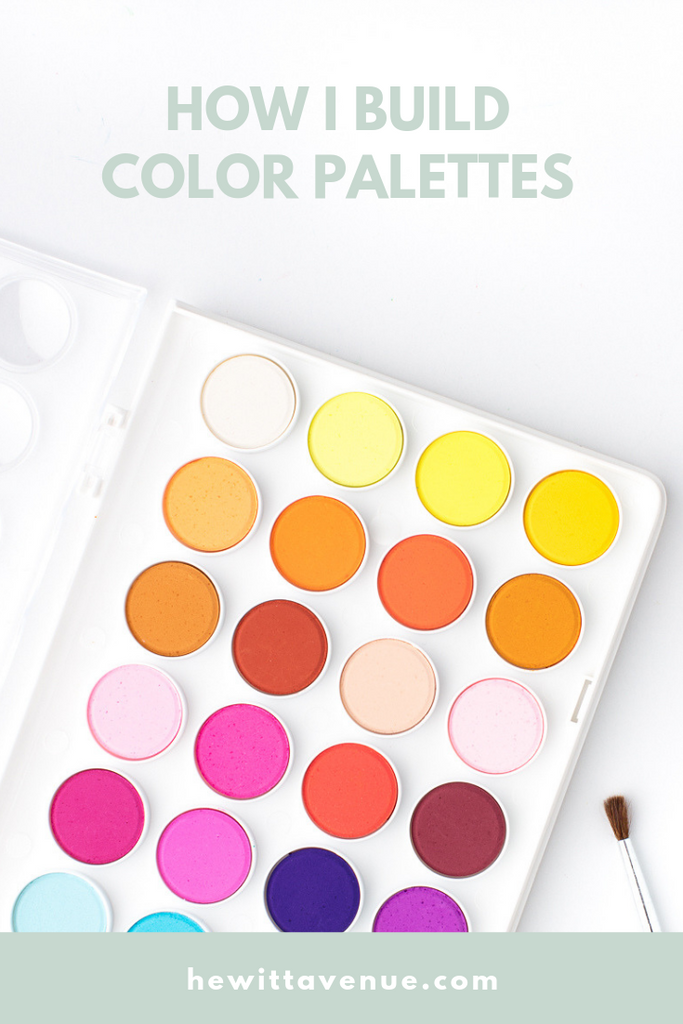 One of my favorite steps in creating a lettering or design piece is building the color palette. Color is so powerful - it sets the tone for a piece and can completely change a design. I'm sharing with you my steps for selecting colors.
Research. I spend time thinking about the tone I want the piece to have. Calming? Neutral? Powerful? Then, I head to Pinterest and browse pictures and other color palettes until inspiration strikes. There are so many options! I keep a folder on my phone of pictures I've snapped in real life to pull inspiration from. I might pull one color from another palette or picture then build from there.
Selecting colors. I typically select 3-6 colors. One neutral, three light, and two dark. I move colors around and make small shifts until the palette works well together. I try to always provide the HEX color values to make it easy for others to use.
Using palettes. I typically use one or two main colors in a design piece and the others are highlights, shadows, and accents. I'll use a dark color as a background with one of the light colors on the text then swap it around until I find color combinations that create the right feeling. I want the colors to help convey a feeling behind a piece and to create a cohesive look. I also enjoy building my Instagram feed around a color palette for each season and swap it out every 2-3 months.