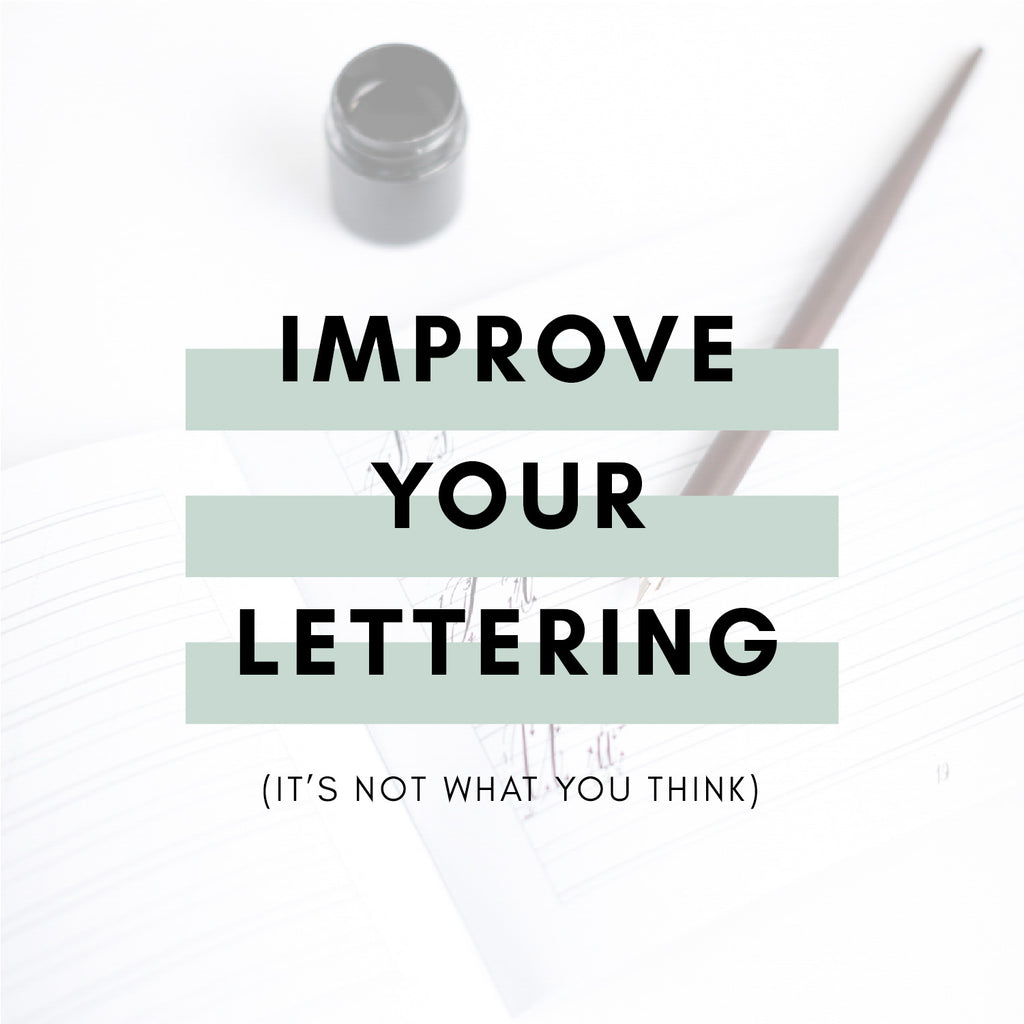 This is for you, the follower who slides into my DM's or emails me asking me what to do to improve their lettering. You feel like you never see any progress between your posts... meanwhile, everyone else you follow seems to be AMAZING at lettering. 
You might be asking yourself: How did they get that good so quick? Will my lettering ever improve?
I hear you and want to show you the picture above. There is over 4 years difference between the two pieces. I don't remember how long the first one (on the left) took be to create but it I made it with a Sharpie Marker. The one on the right took 5 minutes and I created it on my iPad. And when I look at the one on the right, I see so many things wrong with it. I even (sort of) questioned whether other people would see the progress I had made between the two. Will they think it's good like I do?

At the end of the day, I'm going to keep putting my art out into the world because I enjoy it. I'm going to keep looking for styles and phrases I love to make. And I want the same for you! I also want to encourage you and cheer you on. So, dear friend, share that work. I'm just over here, ready to cheer you on!
xoxo, Sarah