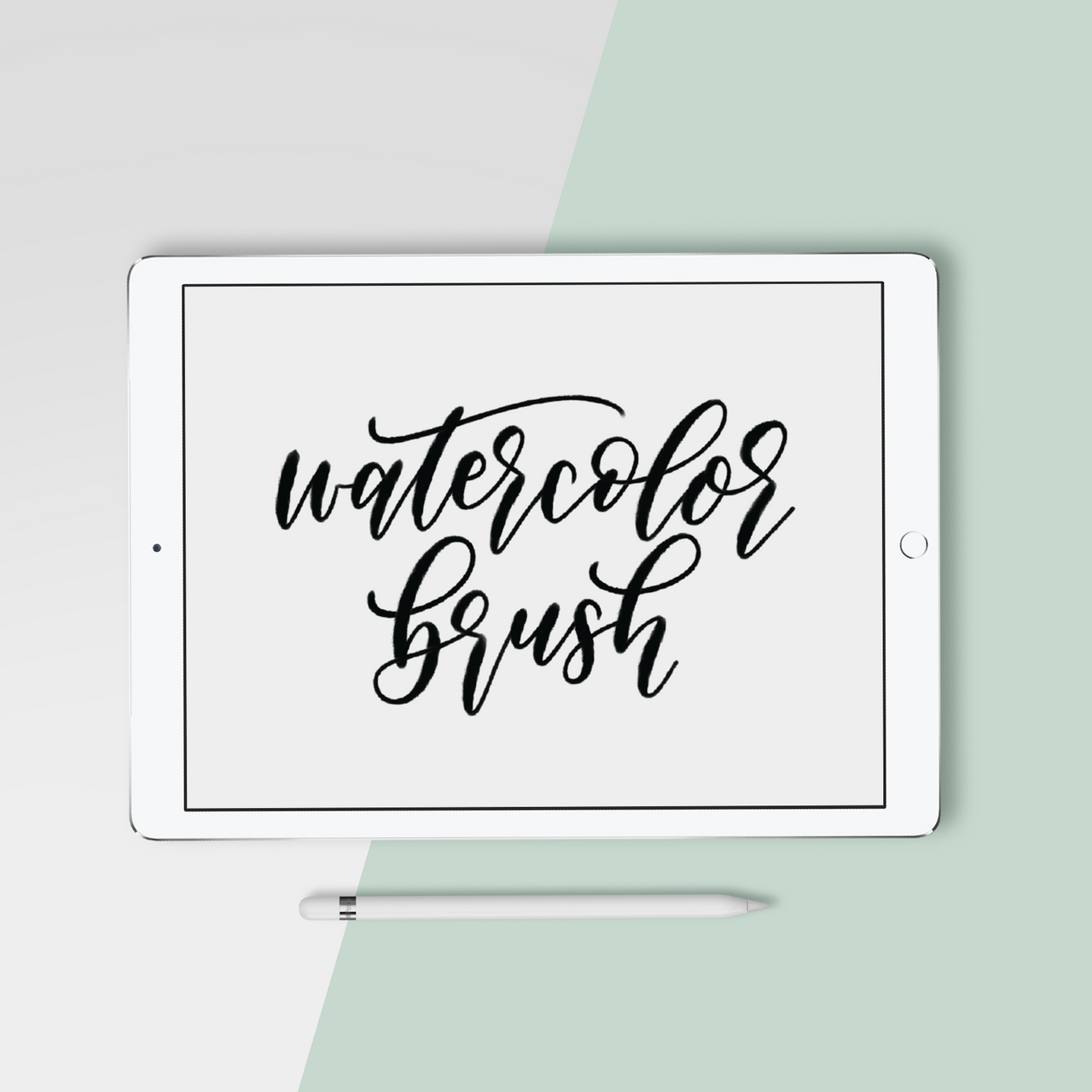 Lettering obsessed on your iPad Pro? You've found the right place! Watercolor brush in an updated version of our original watercolor brush. It has a drier texture and more opaque than the "Watercolor Smooth" or "Watercolor Rough" brushes.
--
Included:
Zip file with Procreate brush and a PDF document with instructions on how to install brushes on your iPad. Still having issues? Troubleshoot with this article that explains it all: https://tinyurl.com/m7rdem6
Want to try before you buy? Get your FREE "Basic Round" custom brush here: https://tinyurl.com/m7rdem6
Please note: These brushes are only compatible with the Procreate App on the Apple iPad Pro. They are NOT currently compatible with Adobe Illustrator or Photoshop. For easy installation, follow the installation guide provided. You will need to open the Zip file on a desktop computer first OR download a third party app on your iPad to open zip files. Happy lettering!
For behind the scenes details and sales, follow @hewittavenue on Instagram: