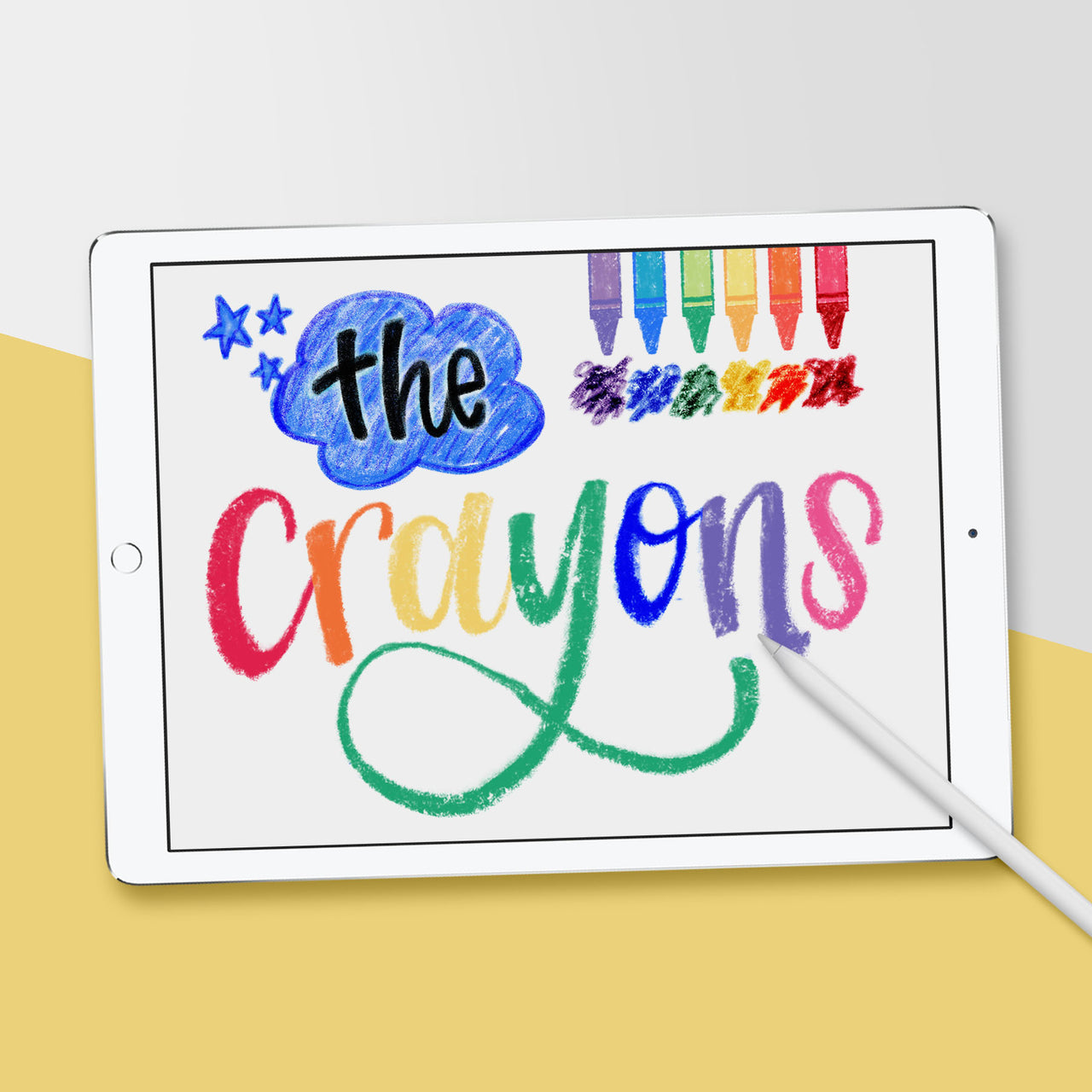 Recreate crayon texture on your iPad Pro in the Procreate App. Color, draw, and even letter with this crayon pack of 5 brushes PLUS a color palette. The color palette mimics a pack of 24 crayons.

Requirements:
Procreate App

Included:
5 brushes (.brushset)
1 color palette (.swatch)
Need COLORING PAGES?
Sarah recommends HelloColoring!
https://www.hellocoloring.co/
Please note: These brushes are only compatible with the Procreate App on the Apple iPad. They are NOT currently compatible with Adobe Illustrator or Photoshop.