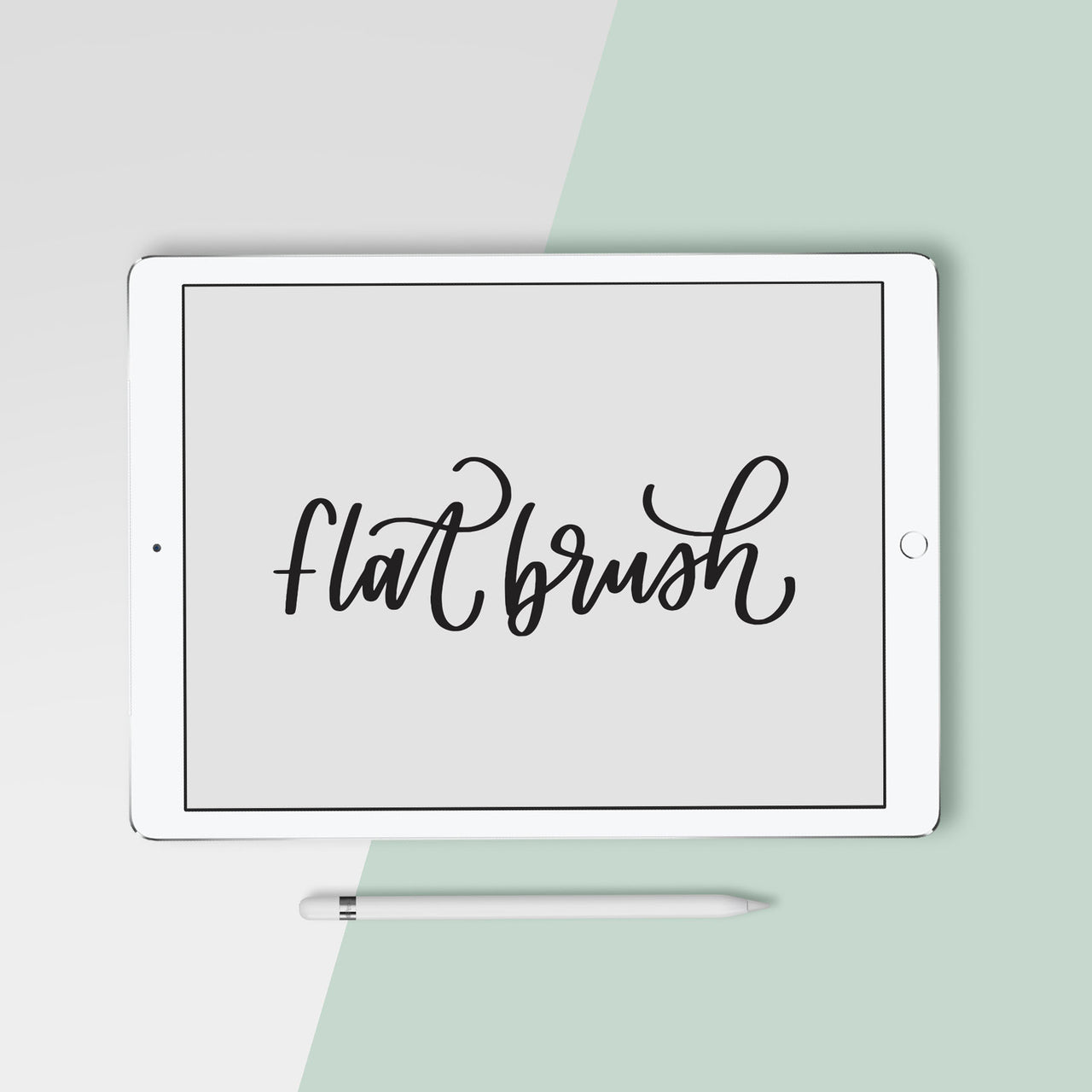 Lettering obsessed on your iPad Pro? You've found the right place! This brush is for the Procreate App on the iPad.

This is the Hewitt Avenue Flat Brush - it's perfect for both calligraphy and lettering. It's called the "Flat Brush" because there is less variation between the thick and thin strokes.

It has a smooth texture and perfect variation in thickness with pressure. Its smooth texture makes digitizing or vectorizing your work in Adobe Illustrator a breeze once you upload your work from the Procreate App to Adobe Illustrator. No more scanning! It's also fabulous for creating handwritten fonts!
Included:

Procreate brush and a PDF document with instructions on how to install brushes on your iPad.

*Please note: These brushes are only compatible with the Procreate App on the Apple iPad Pro. They are NOT currently compatible with Adobe Illustrator or Photoshop. For easy installation, follow the installation guide provided. With the latest iPadOS update, you can unzip your downloads right on your iPad. Having trouble with the Etsy App? Open Etsy in a web browser and download from there.


The Lettering Library
Join the premiere iPad lettering MEMBERSHIP and get all of the Hewitt Avenue brushes, lettering guides, and coloring palettes included. The Lettering Library is the only iPad lettering membership that takes your lettering to the next level with step-by-step tutorials and unlimited resources. Join us today!
https://www.theletteringlibrary.com/