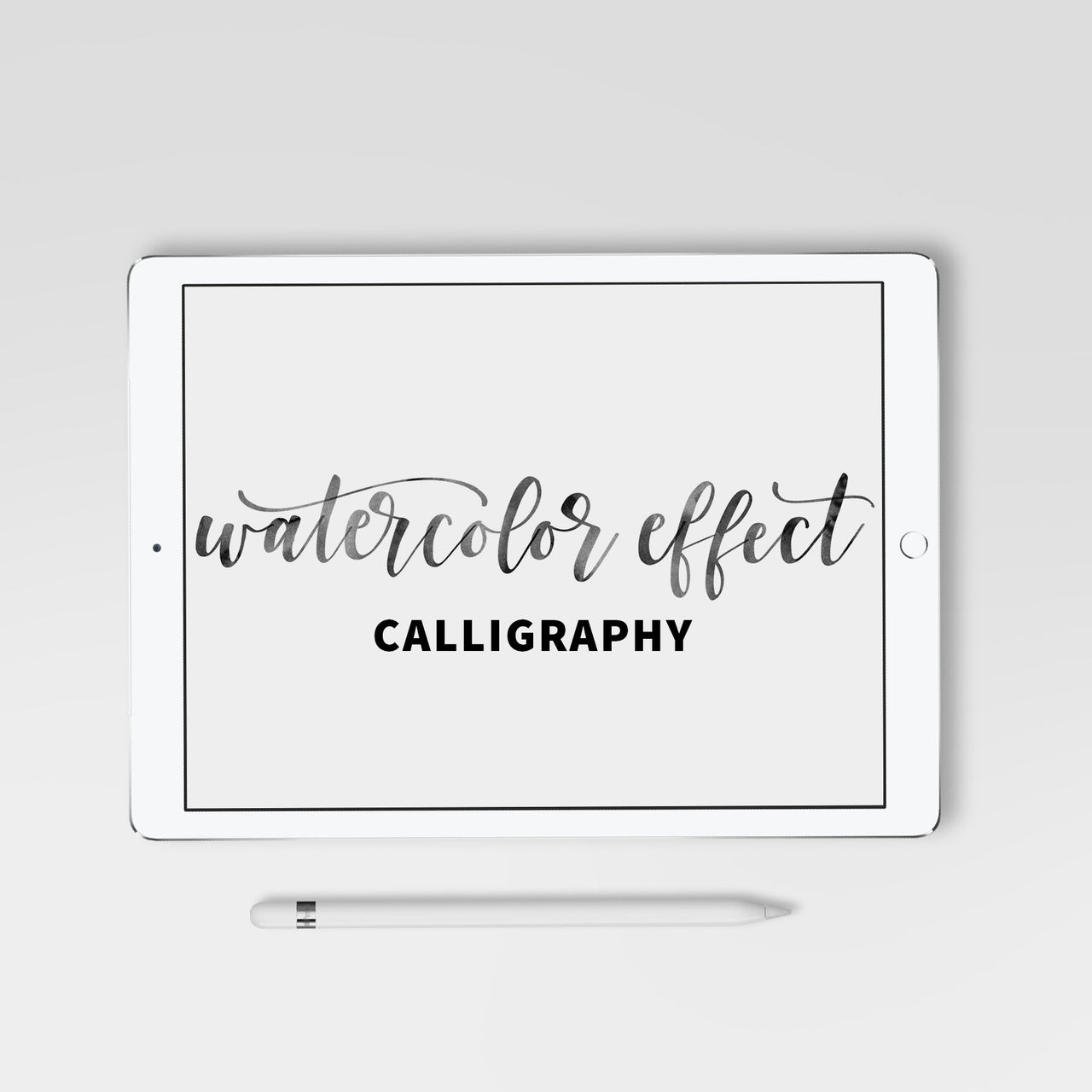 Lettering obsessed on your iPad Pro? You've found the right place! This is the Watercolor Effect Calligraphy brush for the Procreate App on the Apple iPad. The grain of this brush is a beautiful watercolor. Since it's a calligraphy brush, this brush has been made with nice variation in stroke thickness with changes in pressure. It's perfect pair is the Watercolor Effect Monoline Brush, sold separately!
This brush is also part of a PACK of 10 brushes you can find here: https://tinyurl.com/y77dx9zt
Requirements:
Apple iPad with OS 10
Apple Pencil or similar stylus
Procreate App version 3 & 4 (found on the Apple App store)
Support: If you experience any problems not found within these instructions then please to reach out to me via my contact form.

Included:
Procreate brush ONLY (.brush file) for easy download to either iPad or Desktop/Laptop computer.
Want to try before you buy? Get your FREE "Basic Round" custom brush here: https://tinyurl.com/m7rdem6
Please note: These brushes are only compatible with the Procreate App on the Apple iPad. They are NOT currently compatible with Adobe Illustrator or Photoshop. 
For behind the scenes details and sales, follow @hewittavenue on Instagram: #hewittavenuecalligraphy and #obsessedwithletters so we can cheer each other on!