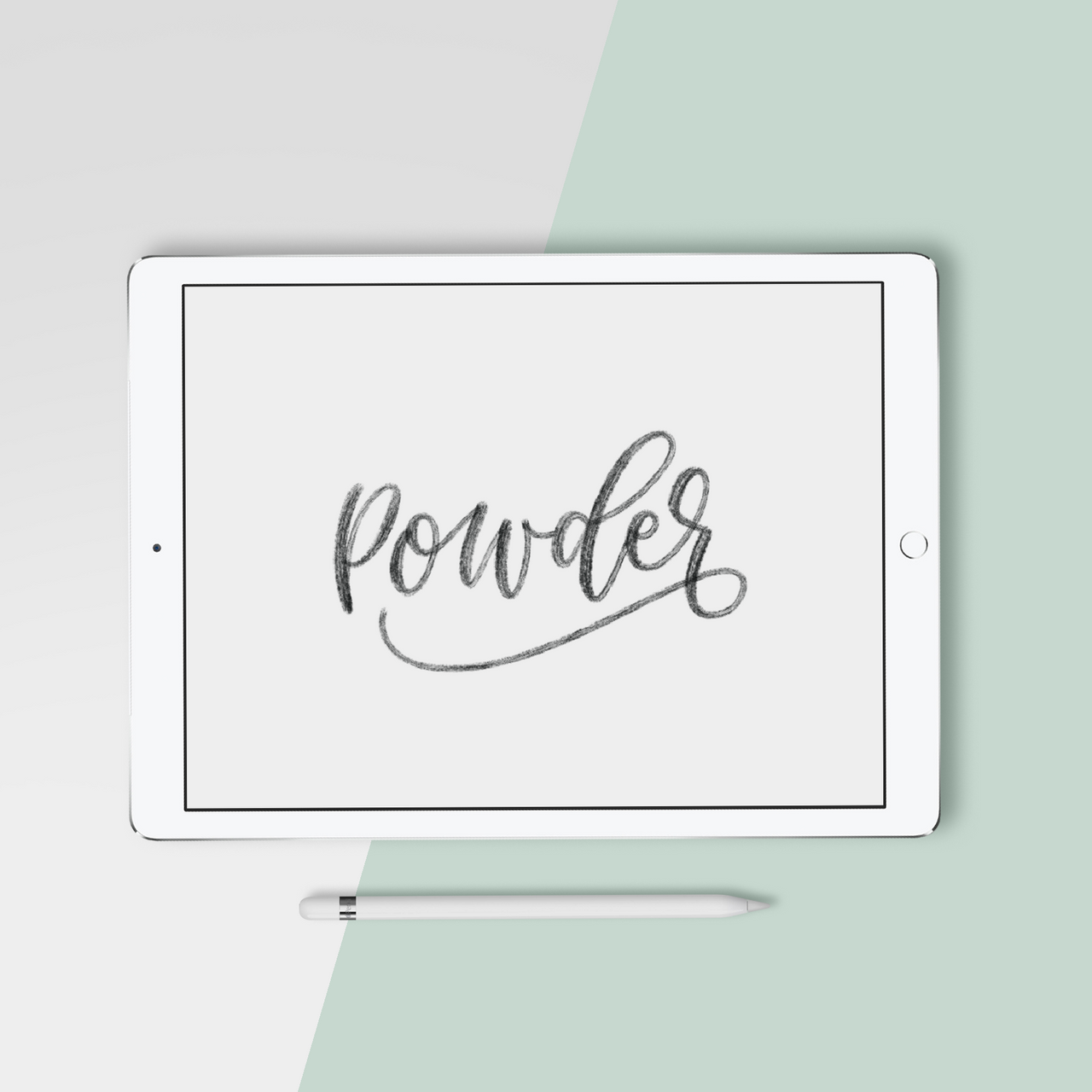 Obsessed with lettering on your iPad Pro? You've found the right place! This brush is for the Procreate App on the iPad Pro. All brushes are created from scratch using source images and textures I have created myself. You'll receive brushes that are completely different from those offered in the Procreate app or anywhere else
This is the Powder Brush and it's the perfect chalk brush for iPad lettering. This brush has more texture, more powder, and more scratchy-ness (is this a word?!) than the original Hewitt Avenue Chalk Pen. This brush is perfect for not only creating beautiful chalk calligraphy but also drawing on your iPad.
Follow these simple instructions for import:
Once you purchase your brush/set you will receive the download link to the .zip file immediately, as well as in an email.

On your computer or desktop, download and unzip the file folder

Once unzipped, move that folder into your dropbox account (which can be accessed from your ipad

On your ipad, go into dropbox (or access via your online dropbox) and find that brush folder you just moved.

Click into the folder and select the brush of your choice, on the upper right, choose the 'share' icon and select 'Open In…'

Choose the 'COPY TO PROCREATE' app icon.

This will automatically open it up within the app under 'Imported' brush set.
Included:
Zip file with Procreate brush and a PDF document with instructions on how to install brushes on your iPad.
*Please note: These brushes are only compatible with the Procreate App on the Apple iPad Pro. They are NOT currently compatible with Adobe Illustrator or Photoshop. For easy installation, follow the installation guide provided. You will need to open the Zip file on a desktop computer first OR download a third party app on your iPad to open zip files. Happy lettering!
For behind the scenes details and sales, follow @hewittavenue on Instagram: #hewittavenuecalligraphy and #obsessedwithletters so we can cheer each other on!*