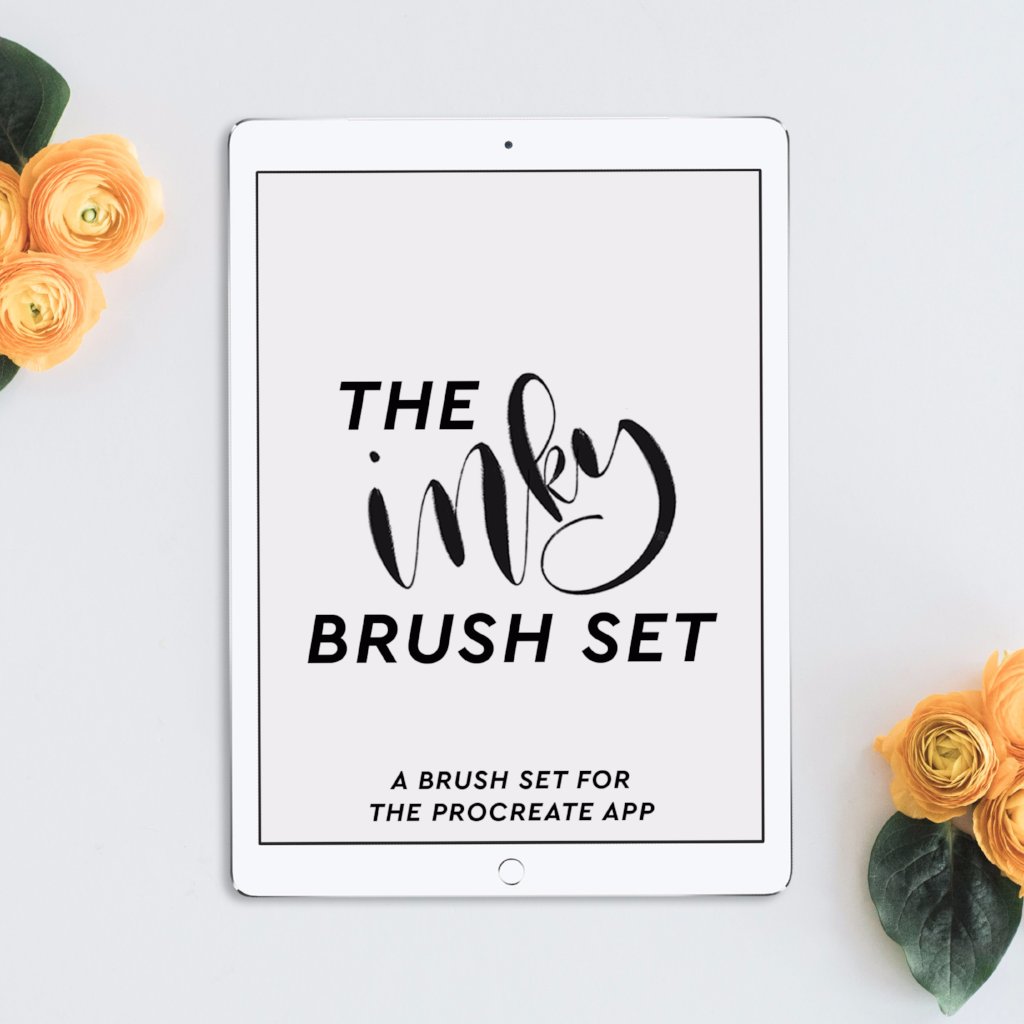 Calligraphy obsessed on your iPad Pro? You've found the right place!
Inky Wet: A full, wet brush with a large variation in size related to pressure. Created to be similar to the Pentel Brush Pen. A versatile brush great for calligraphy and drawing/sketching.
Inky Dry: An extremely dry brush and with loads of texture. This is the driest brush in the set. Designed to run out of ink during each stroke to allow for more texture to show through. Great for lettering with a lot of texture.
Inky Texture: A full brush but with more texture than Inky Original. Great for blending and glazing and very versatile.
All brushes in the set react to pressure, stroke speed, and pencil tilt to allow for the most life-like experience. Experiment with changing the opacity of the brush for even more variety from your brushes.
These brushes were made using the Procreate 4 update which allows for the greatest variety and use of your brushes. This update is highly recommended and necessary for the use of your brushes. Plus, it's free if you already have the app!
---
Included:

Zip file with Procreate brush and a PDF document with instructions on how to install brushes on your iPad. Still having issues? Troubleshoot with this article that explains it all: https://tinyurl.com/m7rdem6

Want to try before you buy?* **Get your FREE "Basic Round" custom brush here: https://tinyurl.com/m7rdem6

Please note: These brushes are only compatible with the Procreate App on the Apple iPad Pro. They are NOT currently compatible with Adobe Illustrator or Photoshop. For easy installation, follow the installation guide provided. You will need to open the Zip file on a desktop computer first OR download a third party app on your iPad to open zip files. Happy lettering!

For behind the scenes details and sales, follow @hewittavenue on Instagram: #hewittavenuecalligraphy and #obsessedwithletters so we can cheer each other on!