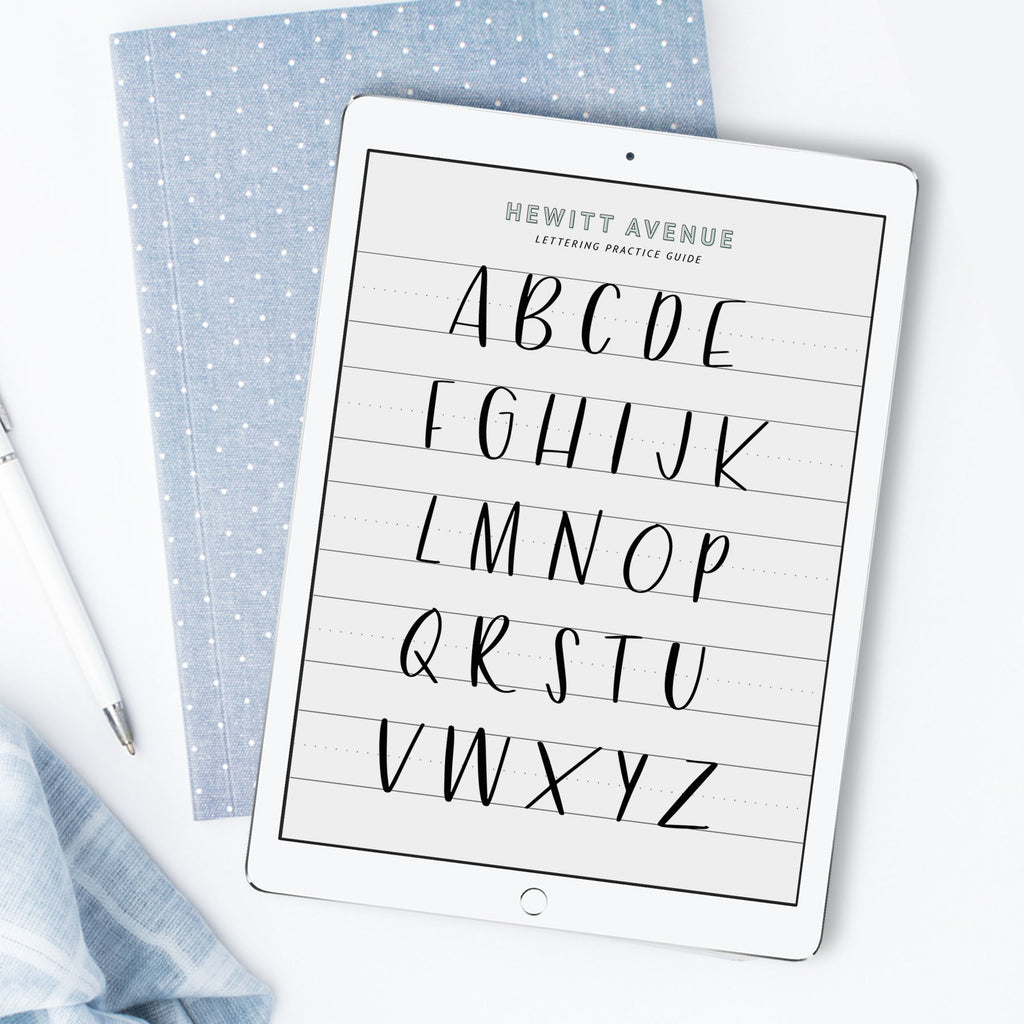 Hand Lettering for Beginners
Learning to hand letter can be really exciting but also intimidating! There are so many styles and opportunities - I recommend developing a few "go-to" styles that can be used over and over. Today I'm sharing with you a basic print (or sans serif) style. By using these practice guides, you'll have a whole new style you can pair with oodles of other hand lettering styles!
I'll be sharing with you a free hand lettering practice sheet that pairs perfectly with my top 3 favorite wines. The practice sheet features a basic/beginner print that is perfect for mixing with tons of other hand lettering styles such as modern calligraphy. You can download yours below and get to practicing your handlettering! The file is perfect for printing at home OR for using on your iPad Pro for digital lettering practice. The choice is yours! If you letter on the iPad pro - be sure to get your free Procreate brush too!
Get your practice sheet below
Click on the image to link to your download. From there you can save, share, and print!
Recommended Wine Pairing
1. 2015 Rosa Obscura - Napa Valley, California
2. Columbia Crest Grand Estates Cabernet Sauvignon - Columbia River, Patterson, Washington
3. Robert Mondavi Cabernet Sauvignon - Napa Valley, California