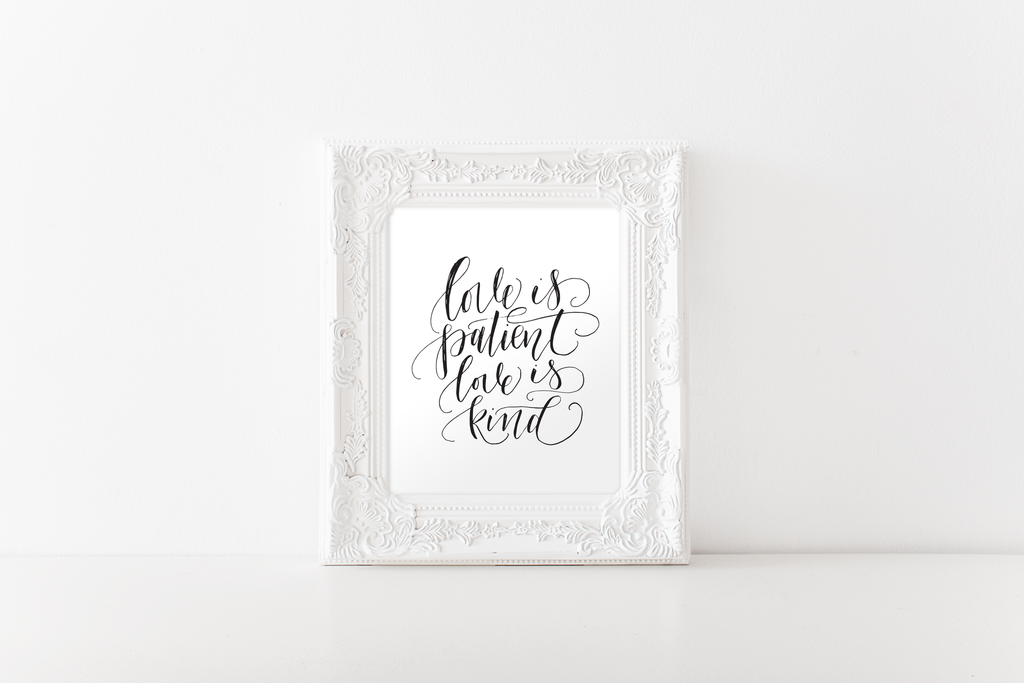 I love frequently changing the art in our home and I offer and variety of printable art in my shop here. Here I've created a handy guide on downloading, printing at home, and framing digital art prints. Plus, I've included a free art print for you to try out featuring my calligraphy!
HERE'S WHAT YOU'LL NEED TO GET STARTED:
1. Cardstock
2. Scissors or paper cutter (I purchased mine from Joann's Craft Store)
3. A printer (home printers work just fine!)
PRINTING:
Step one: Download the PDF by clicking this link.
Step two: Print on 8.5x11" cardstock
Step three: To fit an 8x10 frame, trim 1/4 inch from each side and 1/2 inch from the top and bottom. (You could also look for an 8.5x11" frame like the one here.
Step four: Hang your print or display on a shelf.
Step five: enjoy! Switch out your print anytime with another design from our store!
Enjoy! And for more digital art, check out our Digital Shop on our website or our shop on Etsy!