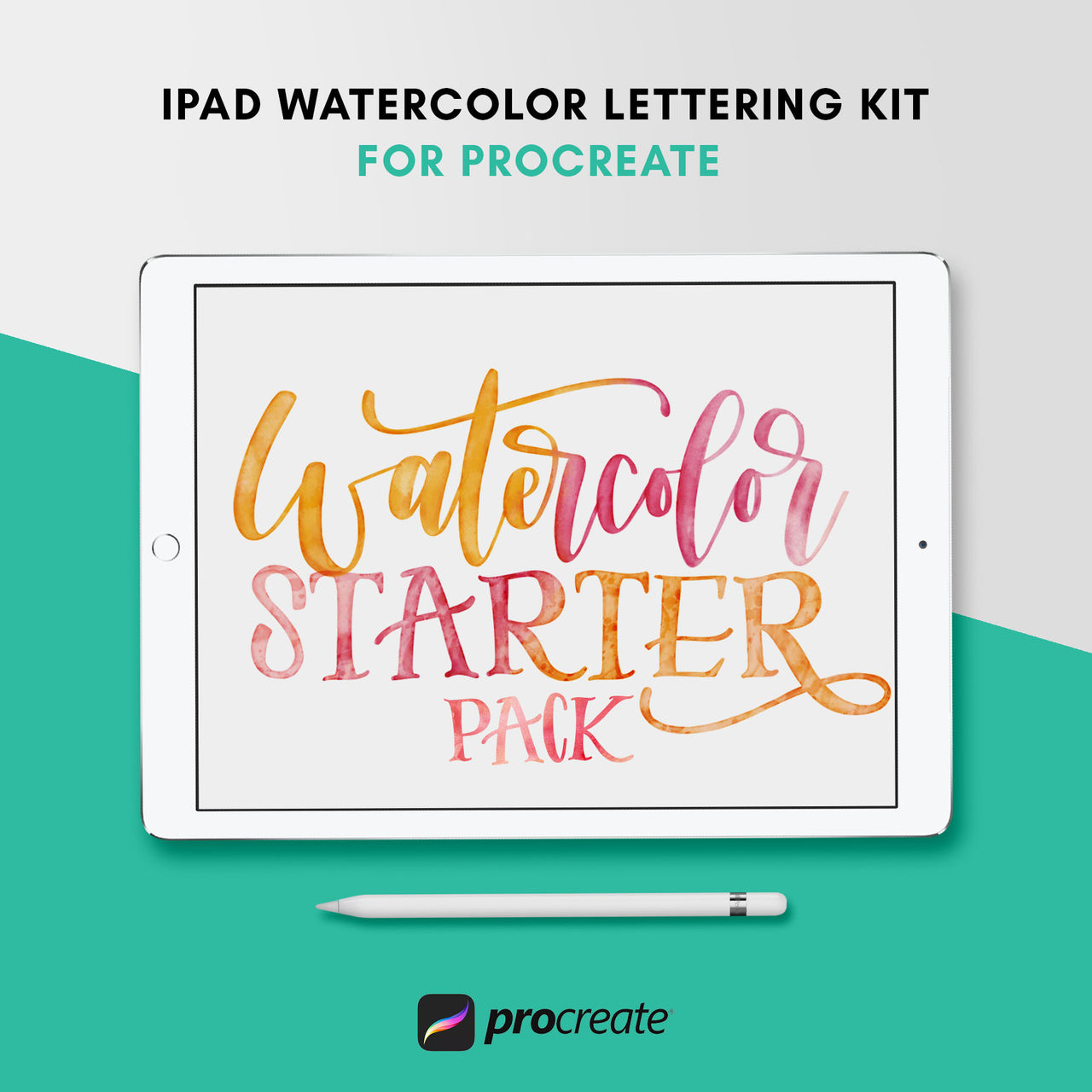 Ready to take your iPad Lettering to the next level? The iPad Watercolor Kit has everything you need to turn your iPad Lettering into beautiful watercolor pieces.
This is the Starter Kit. It's perfect for the letterer who wants to try out iPad Watercolor lettering without committing to a large kit of brushes. It's designed to be basic and easy to use.
Included:
x 8 Brushes
x 1 Watercolor Stamp Brush
x 1 Paper 
x 1 Color Palette 
x 1 E-Book Tutorial
Details:
Zip file with Procreate brushes and a PDF E-Book Tutorial.
Want to try before you buy? Get your FREE "Basic Round" custom brush here:https://tinyurl.com/m7rdem6
Please note: These brushes are only compatible with the Procreate App on the Apple iPad Pro. They are NOT currently compatible with Adobe Illustrator or Photoshop. For easy installation, follow the installation guide provided. You will need to open the Zip file on a desktop computer first OR download a third party app on your iPad to open zip files. Happy lettering!
For behind the scenes details and sales, follow @hewittavenue on Instagram: #hewittavenuecalligraphy and #ipadwatercolor so we can cheer each other on!