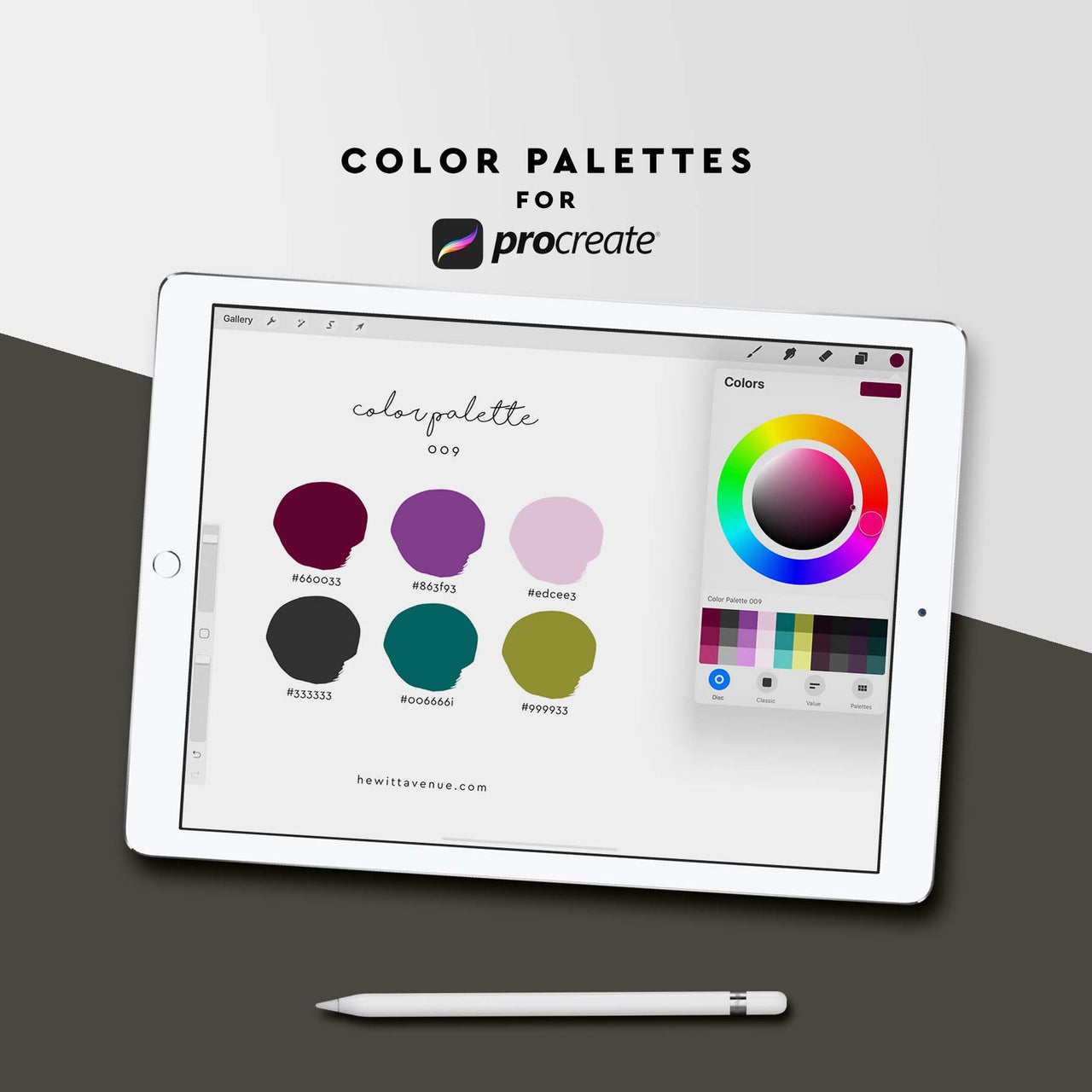 By popular request, you can now purchase the Procreate .swatch file of my color palettes! Each of my color palettes are available for FREE on my Instagram account or Color Palette Challenge e-mail list. This kit features an expanded color palette for easy import and use in the Procreate App!
Included:
ONE procreate .swatch file featuring 30 different colors
- 18 colors are the expanded featured color palette
- 12 colors are much darker in color and are meant to coordinate with the HA Watercolor Magic brushes (iPad Watercolor Kit)
Please Read:
Please note that these are digital files only. No physical product will be delivered. For easy installation, follow the installation guide provided. Happy lettering!
For behind the scenes details and sales, follow @hewittavenue on Instagram and join the Hewitt Avenue Color Palette community! Make sure you tag #hewittavenuecolorpalette, so we can cheer you on!