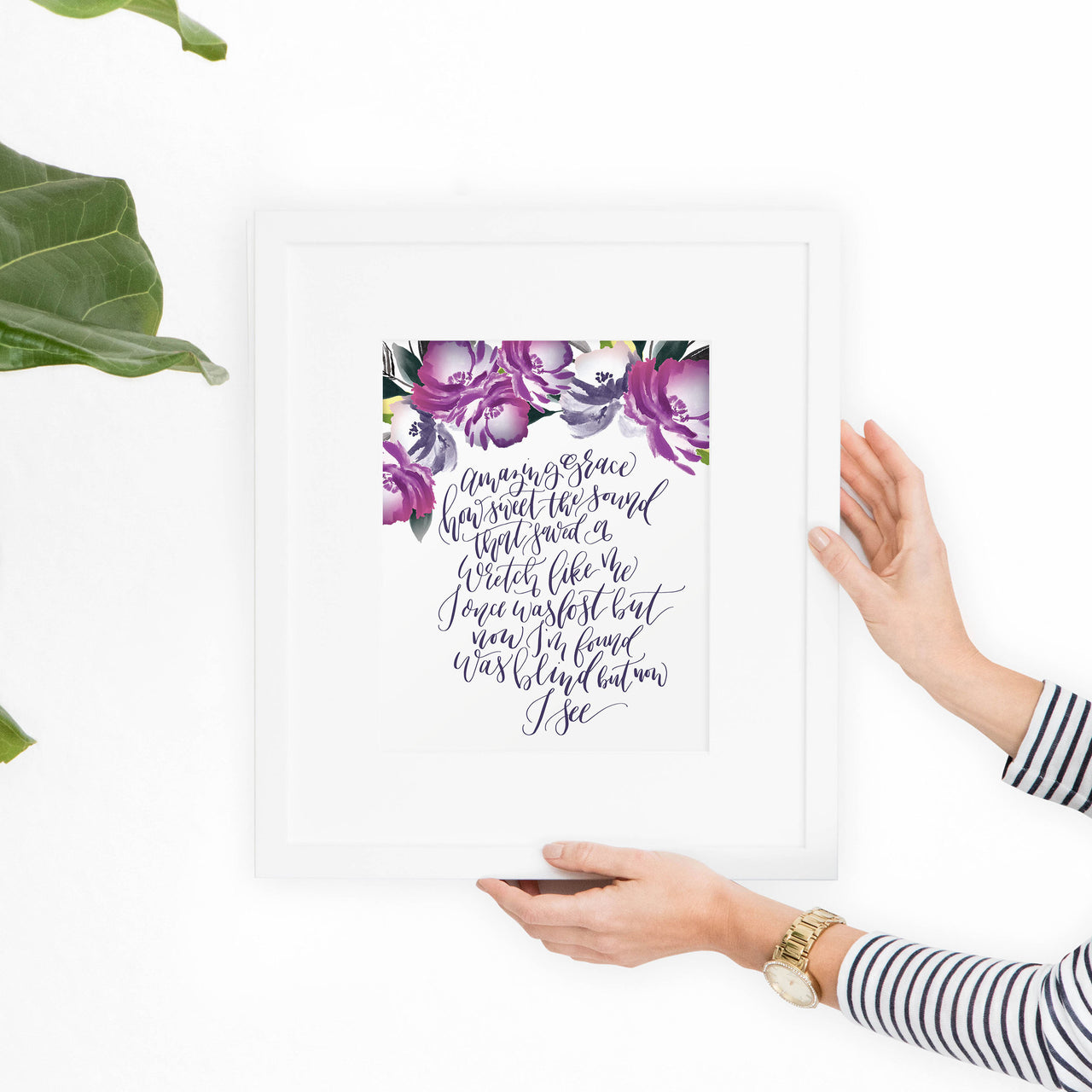 Amazing grace how sweet the sound
that saved a wretch like me
I once was lost but now I'm found
was blind but now I see

Hand lettered by Sarah McFarland in a modern calligraphy and accented with lovely purple florals.
| | |
| --- | --- |
| Size | 8x10 |
| Print | PDF File |
| Features | Instant digital download - print at home or at a print shop. For personal use only. See FAQ for printing tips and instructions. |
DETAILS
Downloads are automatically delivered to your inbox via our system, and may take up to 15 minutes to reach you. If you haven't received your download by then, first check your spam, then email hello@hewittavenue.com if it's still not there.
framing suggestions
I have partnered with Framebridge and you can use the coupon code HEWITTAVENUE15 through their site to get 15% off your frame! 
Artwork by Sarah McFarland