2021 Vaccine Preventable Diseases Printable Calendar
Hewitt Avenue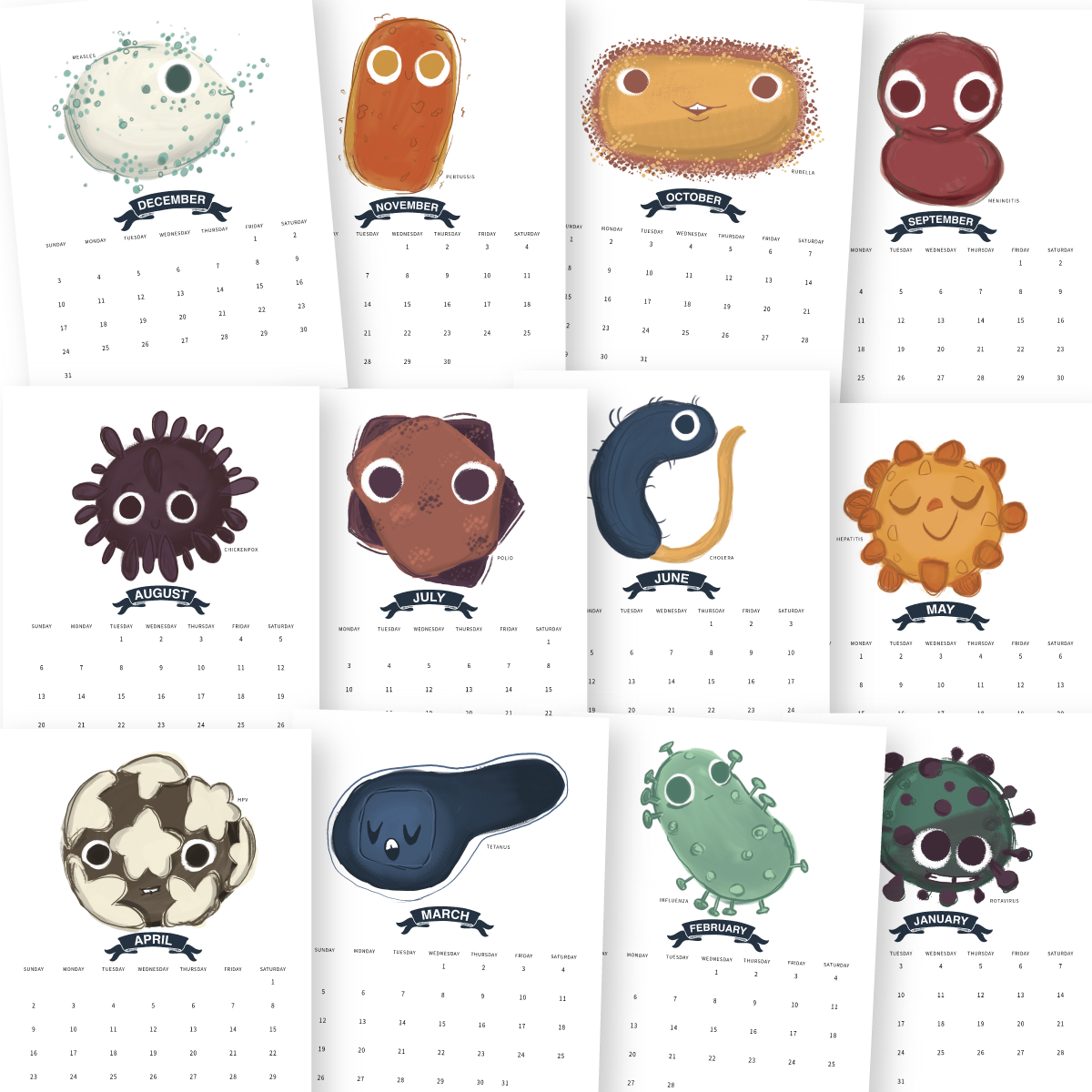 Size
8.5x11" or 5x7"
Print

 

PDF
Features
Instant digital download - print at home or at a print shop. For personal use only. See FAQ for printing tips and instructions. Hand-lettered by Sarah McFarland, illustrations by Lissa Li.
You won't find another calendar like this! This is the 2021 Vaccine-Preventable Diseases Calendar! Viruses and bacteria included are rotavirus, influenza, tetanus, HPV, hepatitis, cholera, polio, chickenpox, meningitis, rubella, pertussis, and measles.
details
Downloads are automatically delivered to your inbox via our system, and may take up to 15 minutes to reach you. If you haven't received your download by then, first check your spam, then email hello@hewittavenue.com if it's still not there.
the artist
Lissa Li is a freelance illustrator and design in St. Paul, MN. You can learn more about her here.