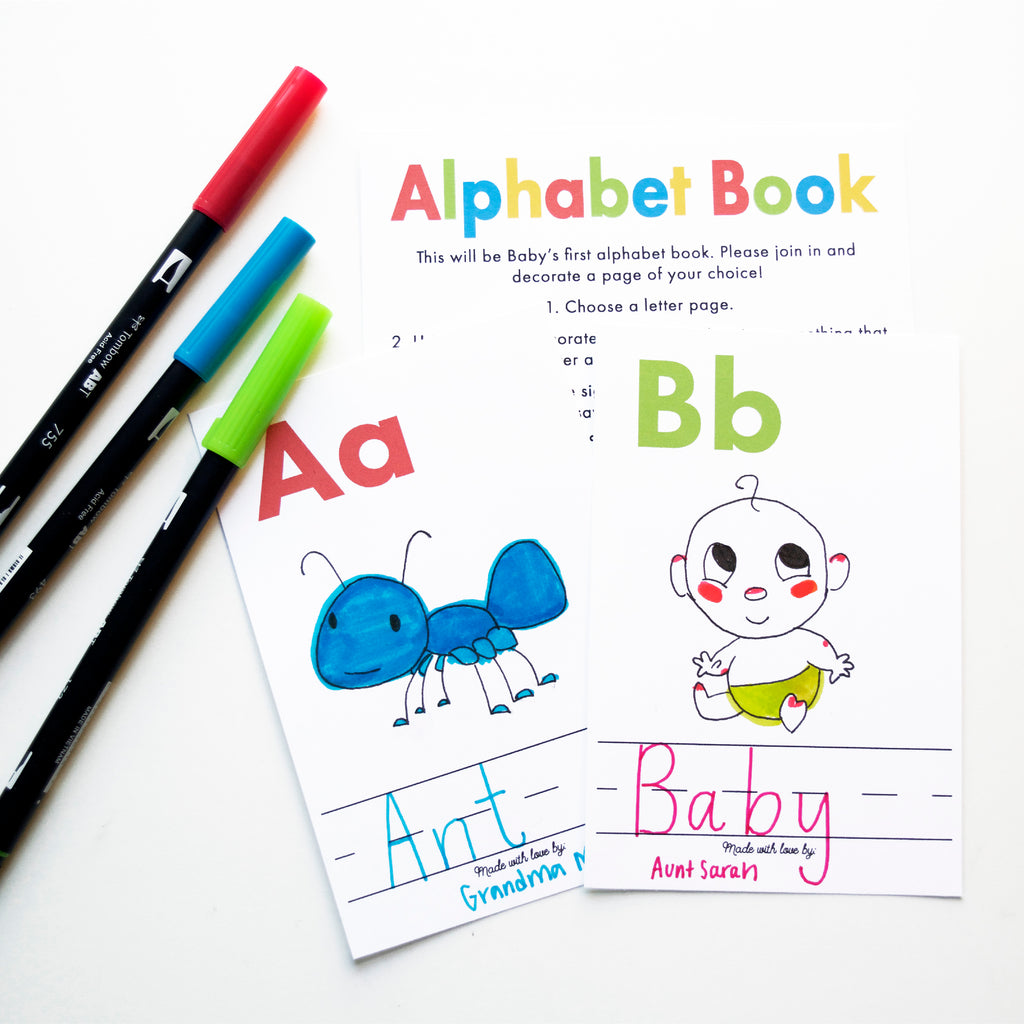 This Game is a HUGE Hit at Baby Showers!
I have a love-hate relationship with baby showers...well, mostly the games played at baby shower games. It's tough to find a game that's fun for everyone! Often, baby shower games force everyone into a circle and are awkward for some people to participate in. That's why this is my ALL TIME FAVORITE baby shower game. It's the Alphabet Book! Everyone grabs a page wit ha different letter on it, draws something that starts with that letter, and signs their name at the bottom. The end result is fun activity that guests can mingle and work on at the same time PLUS a meaningful keep sake for the mom-to-be!
Staying on Budget
I've keep it really cost effective for you too! You download the digital PDF version of the game after purchasing then you print at home. I've laid out the cost of your project and recommended supplies below:
Your Shopping & Supplies List
I've created a shopping list for you on Amazon.com! Please note that these are affiliate links. They do not change the cost of the product for you but I do get a very small commission for using affiliate links.
The Alphabet Book
Finally, click on any of the images below to purchase the Alphabet Book. 
There are SO many styles, colors, and themes available. Plus, please reach out and we may be able to customize one to your theme!
What do you think? How would you use this Alphabet Book?